The Sicilian Affair
---
The beautiful medieval village of Castelmola, high above Taormina, transforms into the natural setting of our exclusive and extraordinary events. Suspended between the past and present, we celebrate in Sicilian style, gathered in the alleys and squares of the old town, where elegance meets tradition.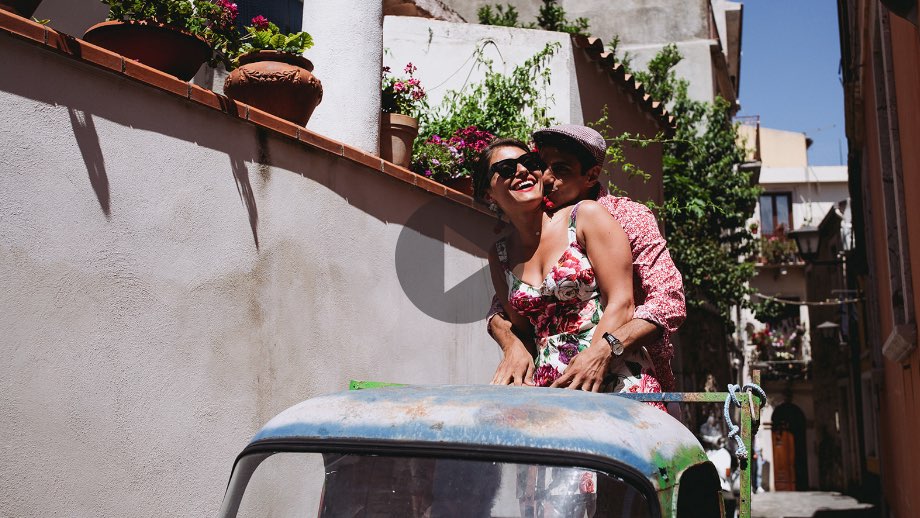 Originality and creativity are what make our events one-of-a-kind. The ordinary is not for us, nor for our guests who want to feel and live Sicily as it should be: elegant and legendary.
The result is a concentration of art, culture and local culinary delights in a very special location that provides for unique and unconventional celebrations.
Myths, stories and old traditions make a great event even better. Here, the stage has been set since Roman times.
Our experiences will transform your party into a unique tale, incorporating significant moments in Sicilian tradition and transforming them into an unprecedented celebration
No limits except the medieval walls
---
The only limits are sky, mountains, sea - and the medieval walls of a small and precious village that houses the treasured stage where you'll celebrate your special day.

Your event will be exclusive yet familiar at the same time. It will be your unique and personal piece of Sicily for your guests. Where else, if not in a small town, could this magic happen?
What makes our events unique
---
We create emotional and memorable experiences by giving our guests the real essence of Sicily, enhanced by local traditions, untraveled beautiful locations, and participation of the local community.
Contact
Every event includes:
Full event production and management
Tailor-made approach
Authorizations and permits
Sicilian cultural and traditional influenc
Participation by the local community
Traditionally themed decorations and entertainment
On-site food & beverage catering service
Photo and video production
We are waiting for you
---